Five of the Best Cross Brand Collaborations
---
In life and in marketing, collaboration is key. Whether it's high-low, ethical or design based, the right brand collaboration can be a foolproof formula for success. With collaborative marketing making a comeback, Strive Digital aims to separate the inspired from the ineffectual. Read on to see what makes a partnership great, and to find out how cross brand collaboration can help elevate your business.
Cross Brand Collaboration
Cross brand collaborations exist across fashion, food and drink, homeware, travel and more. It's an easy and effective way of collaborating instead of competing with other brands in your industry. So, as long as neither brand shares the same market, collaboration can go a long way to bolstering brand awareness, engagement and sales. Side by side advertisement shows unity, and a unique understanding of your customers and their needs. Marketing is moving more into digital spaces, and these kinds of associations are now paramount for opening your brand up to new audiences and new sets of customers.

British Airways X InchDairnie Distillery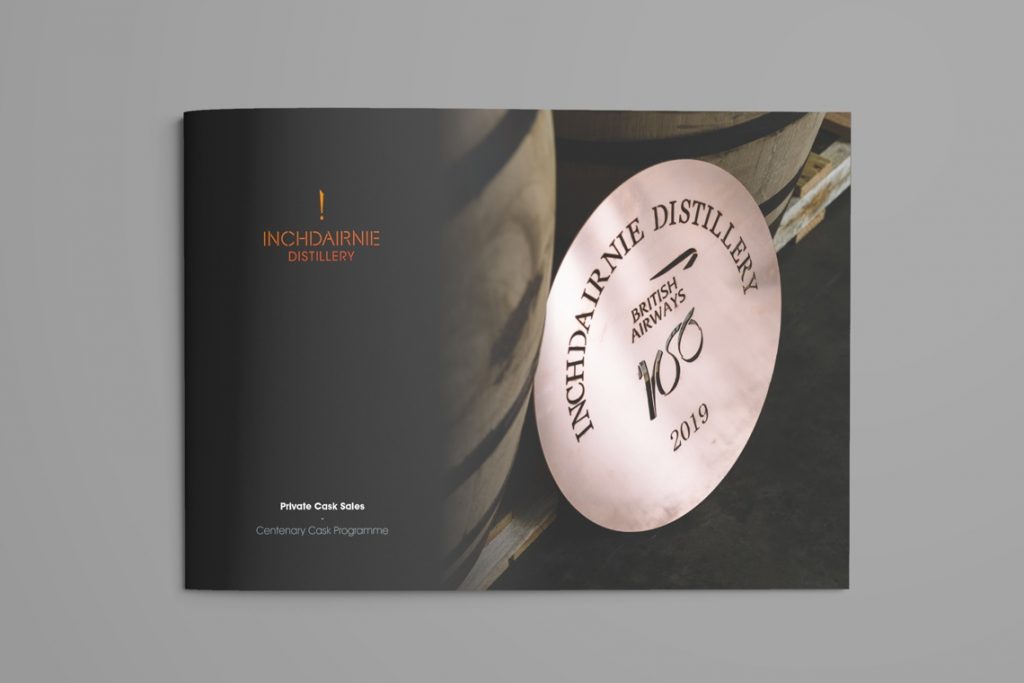 When the right brands come together, great things can happen. Take it from us, our recent work on a collaborative project between InchDairnie Distillery and British Airways showed how creative design can help capture a special moment in time. Strive Digital designed the marketing material for the collaboration as part of the British Airways centenary celebrations. And what better way to celebrate 100 years than with whiskey! In teaming up with InchDairnie Distillery, British Airways wanted to make a unique Single Malt Scotch Whisky that would be sold by the cask. It was Strive Digital's task to create the promotional material for the PR drive and brochure, that would market the ultra- exclusive Centenary Cask programme.

We wanted to capture the collaboration through a series of curated photographs showing the BA casks being filled and branded at one of the InchDairnie's whisky bonds. Through a series of unique and complementary design decisions we were able to create promotional materials that celebrated both brands, and met the commercial goals in mind. If you think your business could benefit from a creative partner to help amplify your collaboration, get in touch today. Read on to find out how collaboration has worked for other brands just like yours.

Starbucks X Spotify
Two global brands, two non competing markets and one genius collaboration. Starbucks and Spotify established the innovative co branding partnership with the aim of building a "music ecosystem." It was designed as an opportunity for the companies to tap into each others audience without sacrificing core aspects of their brand. The music ecosystem expanded the Starbucks coffeehouse environment while giving artists on Spotify greater exposure to their customers through staff playlists. (Image source: Fubiz)

Nike X Apple
This is a partnership that has stood the test of time. The collaboration between Nike and Apple started in the early 2000s with the creation of iPods, as a way to bring music to Nikes customers workout through Apple's technology. Starting with fitness trackers, it evolved into Nike+, an inbuilt tracking technology for your workout clothes that synced music to your movements. This impressive collaboration vastly improved the quality of each brands products. (Image source: Nike)

Heinz X Cath Kidston
Collaborations can also be an effective way to bring excitement and exposure to an already established brand. Take the British Insitution Heinz beans, their branding has remained unchanged for over 100 years, yet in 2018 in a bid to "shake things up" they collaborated with quirky retailer Cath Kidston. As collaborations go, this one was a perfect fit. The quintessentially British and brilliantly vintage nature of each brand meant that the makeover was effective without having to stray too far from the classic design that we all know and love. Similar campaigns have been employed by Crayola X Clinique and Mickey Mouse X Vans to great effect. (Image source: Cath Kidston)

Buzzfeed X Best Friends Animal Society
Successful partnerships don't have to be complicated either. Often the most effective campaigns are the impromptu kind. Buzzfeed specialises in clickable, viral content, and there is nothing more shareable than a kitten. So when Best Friends Animal Society wanted to expand their reach using Buzzfeed's 200 million strong readership, "Celebrities play with kittens while answering your questions" was created. A CTA was included in the video to encourage adoption of the featured kittens, and a win win co branding campaign was born.

Get In Touch
All you need for the perfect collaboration, is the right brand, a good idea and a creative partner. Which is where we come in, if you want to find out more about our talented pool of designers, developers and marketers click here.