How to Successfully Shift Your Short Term Strategy During Coronavirus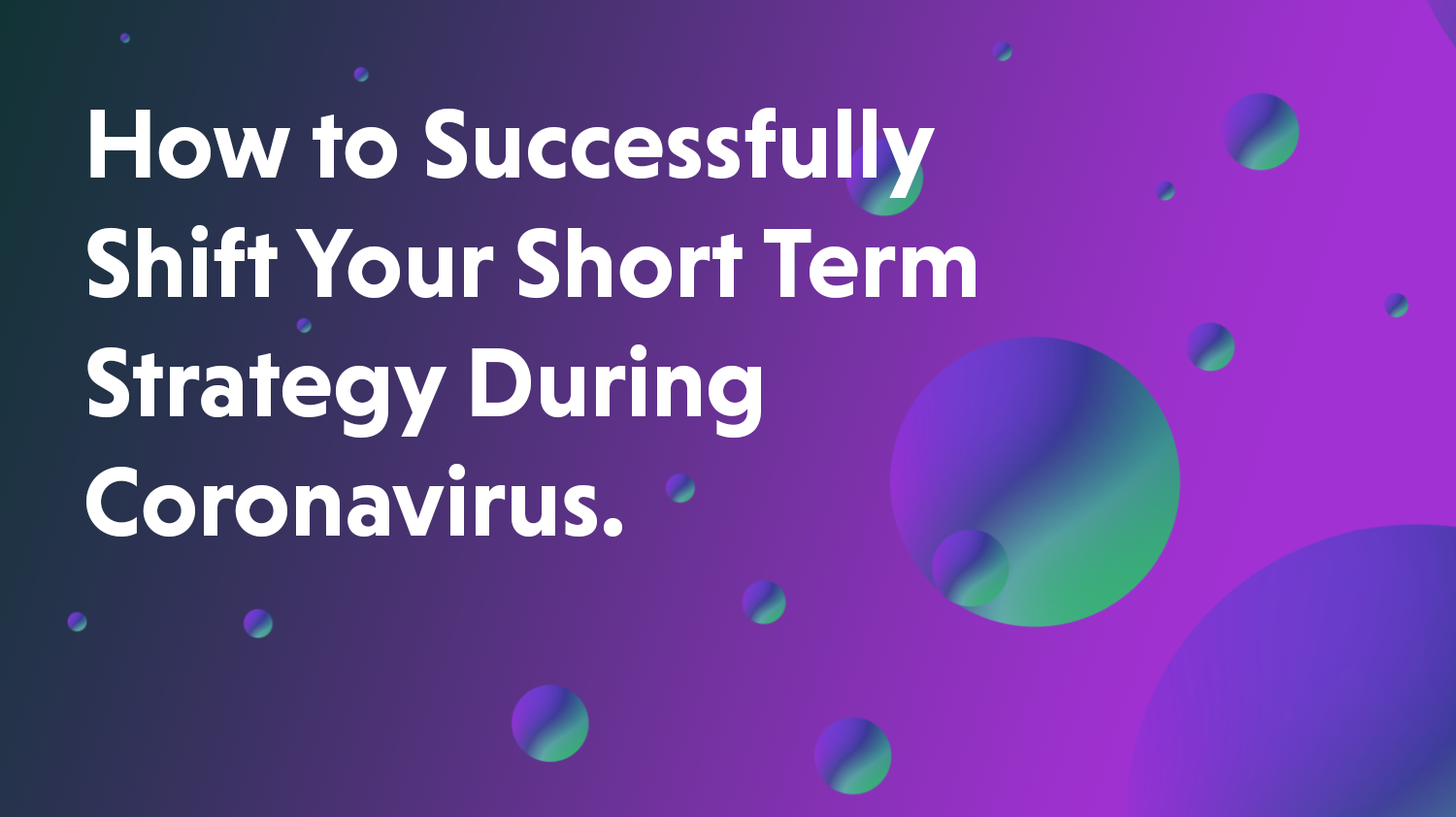 ---
As a nation, we are pretty good at weathering a storm, but businesses are still starting to feel the impact of the recent Covid-19 outbreak. Securing the health of your business takes a significant strategy shift. It is this ability to adapt to change that will set your business up for survival. By following the lessons of other infected areas, we give insight into how your business can maintain revenue despite a pandemic.
With Coronavirus set to be the new normal, adopting a short term strategy shift is crucial to staying relevant. Long term plans shouldn't be scrapped entirely, but rather paused until the business impact of Covid-19 is fully realised.
Learning from the response of businesses in China, where the outbreak began, we can begin to understand the possible economic ramifications. According to a study conducted by Dentsu Aegis Network (DAN) 47% of businesses in Asian countries reported a decrease in sales, with 61% of businesses assuming changes to their scheduled marketing. Preventative measures can be drawn from the study and by observing how the virus has already played out on a global economic scale.
Offline Vs Online
One strategy change businesses report as having a positive impact, is their decision to change the geographic focus of their budget. Realising in the state of government ordered self-isolation, most of their customers would now be working from home Chinese businesses quickly shifted spend from offline media to online. 14% of the businesses who immediately sanctioned this change saw an increase in return.
As a brand, your new focus should be on redefining your service to suit people at home. An example given is that of Chinese electrical appliance manufacturer 'Midea.' Midea embraced a utility approach to promotion by live streaming Doctors and Key Opinion Leaders offering advice on healthy cooking at home and ways to prevent infection.
Use this time to be useful in a way that plays to your strengths. The panic will eventually pass and businesses that rose to the occasion by being compassionate and helpful will be rewarded. Taking the example of 2003's outbreak of SARS, FMCG businesses who noted a decrease in growth from 10% to 16% during the epidemic, experienced explosive growth during the relief period. Luckily, such businesses used the downtime to pivot to online delivery which significantly contributed to their longer-term gains.
Spending on E-Commerce channels increased 7x as fast in this period, a trend a coronavirus is likely to emulate or accelerate. So stay vigilant to any opportunities that could arise from the occasion, you never know what could pay off in the long term. At Strive Digital, our talented and experienced pool of designers, developers and marketers, can operate both online and off, to help position your company and connect with your audience.
Becoming more digitally available is the first step to winning a share of the voice at this time. Digital socialising is on the increase, so now is the time to increase ad budgets and spending on social channels. Get creative to ensure that you have the right content, for the right platforms at the right times. You now have the chance to rethink your brand positioning and tone of voice, it's important that you respond to the current climate in a way that's both mindful and authentic.
Your audience is likely in a state of anxiety, so it's vital that you remain sensitive to that and ensure that any communications you do make are in the public interest as opposed to pushing sales. Short term price promotions are sure to damage your brand's reputation, but increased social spending is proven to support a long term recovery plan.
This could also be time to explore new territories, Chinese real estate company Hengda recently launched an online campaign with shopping platform Suning and managed to sell 7000 units in under a week. Gains can be made in unexpected ways so do not be afraid to experiment.
Finally, it's important to remember that this is first and foremost a humanitarian issue. All marketing and advertising should aim to reflect that. Always consider the context and placement of your campaigns and take this time to truly connect with your customers. Consumer first advertising is how to weather the storm.
In uncertain times, remember to not lose sight of your long term goals and stay positive. If you want help in forming and conducting a pandemic proof digital marketing strategy, get in touch with our team of dedicated professionals today. We can make sure your business is best placed for survival and recovery.